Corporate brochure
Atelier Catherine Janssens
Antoine Deckers Photo & Video
'The click came during a trip to Bali. The exotic landscapes made me want to capture the country's beauty. The pleasure and satisfaction, upon my return, of sharing my memories of an unforgettable trip encouraged me to learn more about the secrets to a good picture. At the end of 2016, after ten adventurous years of working in the hotel industry, I decided to combine the best of both worlds, i.e., photography and hotels, and to make a career of it.'

Two years after having started this new adventure, Antoine felt it was the time to change his website. That's when we met and started to work together. From this fruitful collaboration rose a logo (with a couple of variations), business cards, corporate guidelines and lately a brand new website.
---
ACTIVITY
- Graphic design, Identity, Logo, Website
CLIENT
- Antoine Deckers Photo & Video
SERVICES
-
---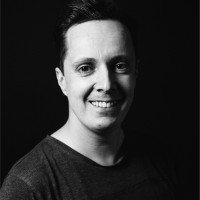 Antoine Deckers
Photographer, Filmmaker
Brigitte is a very talented, creative and professional webdesigner. She made my website, visual identity, logo, business cards from nothing. She took the time to listen and understand what I was looking for. She suggests also and give her own opinion and advice when I was hesitating in taking a decision. She shares ideas and helped me out throughout the process till I was satisfied with the outcome. I could always contact her and she would always have the time to help me out. Thank you Brigitte for everything!